Collecting rent is easy if you have the perfect tenant who pays on time! But what if they don't? Having someone in your corner who knows tenant law and the proper notices to send is critical!
If a tenant has gone beyond the grace period of the lease we provide them with a late rent notice, where we collect the appropriate late fees along with the normal rent amount. Worse case, if we have a tenant that does stop paying rent, we will assist in the eviction process and re-renting the property quickly.
We make paying rent easy for tenants with the online tenant portal that can be accessed 24/7. We encourage tenants to pay online, which means we can pay you out faster.
Rent is due on the first of every calendar month.
We handle collection of rents and assessments.
All invoices and bills (including management fees) are paid on behalf of the owner, and the remaining funds are electronically transferred to owners around the 15th of every month.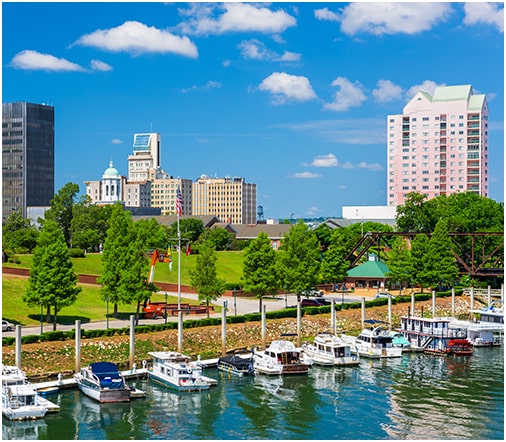 Augusta Area Information
---
The Garden City of the South, Augusta is home to the globally-recognized Masters Tournament, birthplace of Soul Icon James Brown, the US Army's Cyber Center of Excellence at Fort Gordon, and one of the biggest Half Ironmans in the United States. Augusta's Higher Education includes, Augusta University, Augusta University Medical, Augusta Technical College and Paine College. There are eight area hospitals with widespread reputations for advanced care in pediatrics, burn treatments, strokes, cancer treatments and more. Augusta is host to several events and festivals including the Farmer's Market by the river and frequent outdoor concerts at the nearby Augusta Commons.
What Our Clients Say
In need of Augusta Property Management?
---

Property
Marketing

Tenant
Screening

Rent
Collection

Property
Inspection

Financial
Reports
We can relieve the day to day stress of managing a rental.
Get a Quote